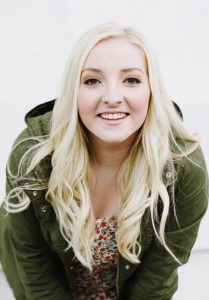 Andrea, who is a top student and graduated in the top 6% of her class, has a keen interest in the field of psychology and neurology. Inspired by her PKU, she is considering the possibility of one day working in a metabolic clinic. She challenged herself with many Advanced Placement and college-level courses and still achieves a near-perfect grade point average. Andrea has been awarded the title of AP Scholar with Honor from the College Board.
Andrea is also very active in her school. She enjoys a variety of sports and school clubs. She has been a member of her high school's Varsity Dance Team for three years and won a varsity letter each year. She has been Head Captain for two years and led her team to win three first place trophies and one fourth place trophy in high school competitions. She has also participated in running a camp for younger dancers. She is a member of the Key Club, a club that provides community service to many people, as well as being a member of the National Honor Society. She has also been a member of the most elite school choir for the past 3 years. Over her summers, for the past four years she has volunteered as a counselor/leader at Maple Valley Girl Scout Day Camp teaching skills and life lessons to younger girls, and also at Camp Casey as a group leader for fifth grade students. She has performed in school plays and musicals and was a technical assistant director for a local play.
Andrea has a variant form of PKU allowing her to have a liberal but limited diet, and the restrictions came only as she turned three years old. This made it difficult to transition to a diet of any kind. She comments that it is only in the last year or so of her life that she has come to accept her disorder and no longer feels embarrassed about her diet restrictions.
"Andrea is a young woman with maturity, great poise and exceptional academic capabilities," says one teacher. Another comments, "In addition to her academic achievements and outstanding personal characteristics, Andrea has shown great leadership qualities. She is also a great role-model for younger students of all ages, thanks to her strong sense of self, good sense of humor and innate ability to get along with many different personalities. Andrea is an outstanding young woman who has a great head on her shoulders and will undoubtedly do very well at anything she decides to do thanks to her dedication and drive."